Do you love Benedict Cumberbatch and the spirit of joy and giving that comes with all things Christmas?
Well look no further, because Operation ChristmasBatch is go!
Benedict Cumberbatch is an amazing person with an amazing fanbase. After the success of Cumberbatchweb's birthday project, a few of us wanted to do something charitable for Christmas as well.
We took inspiration from Benedict's kind words in July:
And it may be cheeky after such efforts and generosity… but could I make a request? Could you please put the time and energy, money and effort you put into those gifts, cards and messages to me into doing good for someone else? I am of course taking my inspiration from fans who donated to Myeloma UK. But it doesn't have to be money, perhaps it's just a bit of your time or a simple gesture of kindness… anyway if it makes me sound ungrateful for what you gave me please forgive my rudeness. I simply think if the number of people who threw love my way did so to people that need it far more than me, that would be a wonderful feeling for all of us to have… 
What a brilliant message, right? So here's the plan:
Operation Christmas Child is a charity that donates shoeboxes full of gifts and necessary toiletries to children in need every year at Christmas. This year, we want to contribute on a large scale, maximizing the number of children who will wake up on Christmas morning with gifts waiting under their tree. Just think: you can help put a smile on the face of a child in need this year!
There are a few ways you can contribute to this project: you can visit our boxes page to get an idea of how to make and send your own box (be sure to send us a picture so we can add it to our totals!), or donate to either our PayPal or Virgin Money Giving page to help our crew assemble boxes. We're only asking for a small donation nothing more than £5.
Any and all help with this project is sincerely appreciated, and we welcome any ideas you may have about making sure this project is a huge success. Even if you do not celebrate Christmas, this is still a wonderful opportunity for you to show Benedict - and children in need - what it means to be a member of the Cumbercollective.
Lots of love,
The Cumberangels
ps. reblog to spread the word!
lovegives316 reblogged this from cumberangels and added:

Love it:)

lovegives316 likes this
iriswartooth likes this
the-cozy-hat reblogged this from cumberangels
the-cozy-hat likes this
mishilovesbc reblogged this from londonphile
stillonstandby reblogged this from iluvmyjawn
elementarymydeargrace reblogged this from legendofsherlock
captain-hollybobolly reblogged this from legendofsherlock
haroldhepburn likes this
sparksinshiningdragons reblogged this from legendofsherlock
lokis-tardis-companion19 reblogged this from legendofsherlock
legendofsherlock reblogged this from junejuly15
timelordlock likes this
sedaa-sam reblogged this from legendofsherlock
a--scaredlittlegirl reblogged this from katwindsor
classicalkawaii reblogged this from cumberangels and added:

Just made up my shoebox today. :)

mydarlingbenedict reblogged this from cumberfool
neekae-chan reblogged this from jfransherlocked
neekae-chan likes this
sunshine4537 reblogged this from jfransherlocked
minuialeth75 likes this
cookievani reblogged this from cumberfool
dooweeooooh reblogged this from jfransherlocked
cumberfool reblogged this from jfransherlocked
jfransherlocked reblogged this from cumberangels
castleinabox reblogged this from xmas-at-bakerstreet
a-very-wantering-christmas likes this
spiritual34 likes this
xmas-at-bakerstreet reblogged this from cumberangels
downintheocean likes this
walkingissooverated likes this
draconis-occidentalis reblogged this from angels-and-amphetamine
angels-and-amphetamine reblogged this from nerdy-but-not-naturally-smart
hella-rad-heichou reblogged this from mishilovesbc
hella-rad-heichou likes this
alicelikesthings reblogged this from mishilovesbc
abbyabsinthe reblogged this from mishilovesbc
mischiefwinsthewars likes this
nerdy-but-not-naturally-smart reblogged this from mishilovesbc
nerdy-but-not-naturally-smart likes this
attackondeathnote reblogged this from mishilovesbc
wishingiwasinlondon reblogged this from legendofsherlock
thegraceling reblogged this from legendofsherlock
haroldhepburn reblogged this from legendofsherlock
nerd-unity likes this
mycro-ft reblogged this from benedictcumbvrbatch
sutor-lok reblogged this from benedictcumbvrbatch
sutor-lok likes this
hellhoundsspiceandeverythingnice likes this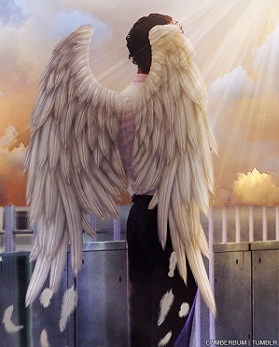 The CumberAngels are just a group of girls who are fans of Benedict Cumberbatch (who have NO contact with the man himself but just) trying to do a bit of good in the world.
We will try and raise money for those in need and for those who don't have anything at all!
We have wrapped up Operation Christmas Child with over £750 donated and over 50 boxes are going to be sent to Children in third world countries or those affected by war. We also are very proud to say we raised over £1000 for Shelterbox to help people in The Philippines after it was hit by the typhoon. We also raised £3,300 for the Prince's Trust as a Gift to Benedict when he attended the Elementary Convention in the UK.
If you have any questions, comments, or concerns, please send us a message and we will get back to you as soon as possible!
Thank you for your support, we hope you will find it in your heart to give generously in honor of the man who has given us so much!