Attention Sherlock fandom!
After BBC Sherlock's phenomenal success at the Emmys, Steven Moffat was quoted as saying "I don't go on Tumblr. […] We have to stay away from it, particularly me. My friends just keep saying, 'Don't go on Tumblr. They're all tremendously cross." - of course we don't want to leave him feeling that any Tumblr hates him, so #flowersformoffat was born: The idea to send him a large bouquet of congratulatory flowers on behalf of the Sherlockians of Tumblr. The project was a huge success, and it has become clear that there are an immense number of Tumblr users who are jumping at the chance to say 'thank you' to the producers, cast and crew of BBC Sherlock.

This is why thankyoubbcsherlock, a platform for our appreciation and positivity, was created. The idea is to include the url to the blog with the #flowersformoffat, which will be delivered in the next few days (as soon as we'll know for sure where Steven Moffat is next week). There are also some plans to give a card to that effect to Martin at the stage door next week.

Here's where you come in. We want them to look at the site and be blown away by how much love and support there is for them, especially on a site which they consider to be "cross with them". We already have an outpouring of support but we are running out of submissions. Since the blog runs on your submissions, we need your help. Send us an ask or submission showing your love and appreciation for BBC Sherlock (writers, producers, cast, and crew) or simply tell us why BBC Sherlock and our fan community means so much to you.

What else can you do? Spread the word! By reblogging this, even if you don't want to contribute at the moment, you can still help get the word out. In addition to that, we are looking for (older) tumblr posts (e.g. fanart or meta posts) that show the fandom's appreciation for the show. Please send us links to those and we'll gladly get in touch with the original posters for permission. 
Hey guys,
So The Harry Potter Alliance have started preparations for Esther Day. For those of you who don't know Esther Earl, in part, inspired John Green to write The Fault in Our Stars (which if you haven't read you so totally should) and I would really like it if some cumberangels were to take part as well.

So if you could please go here and have a read http://thehpalliance.org/esther-day/
Then let me know if any of you want to do something for it!
CUMBERANGELS 221BSTRONG VIDEO 2 IS NOW PUBLIC
PLEASE DO SHARE THIS AROUND, PLEASE DO WATCH IT ON YOUTUBE AND GIVE US A THUMBS UP AND COMMENT.
WE HAVE ENOUGH PHOTO'S FROM ANOTHER VIDEO WHICH WE WILL BE WORKING ON SOON
ENJOY
Hey guys sorry we have been so quiet on the blog for awhile.
But we do have something brilliant to share with you.
Our first video has now ben watched over 1000 times and that is totally awesome. Like amazing, totally wow, we never thought that would happen. When we first stared we didn't even think we would get enough submissions to fill one video now we have enough to fill 2 more. :D
We also have 2500 followers on this blog which is also fucking amazing and we hope that you guys will continue to grow and grow so that we can do some brilliant things together.
On our be strong blog we have 650 followers, so if you guys want to pop over and follow that blog as well, I mean you don't HAVE to but it would be lovely.
You guys are amazing. Honestly we can't do anything without you.
BPositive! Bstrong!
Anonymous: Hi! Is it too late to submit for the second 221BSTRONG video? :)
it is never too late, as long as we get submission we will continue to make videos
Hey guys our 2nd video is being put together as I type this but please do keep sending in your pictures as it means the 3rd one can be made all the sooner.
We are also thinking about doing a cosplay video as well so if you are a sherlock cosplayer PLEASE DO send us 221BSTRONG pictures in character :D
We are now less than 120 views away from getting out first video to 1000 views. Please help us get there by watching. Please leave us a comment and please do give us a thumbs up :D
darlingbenny
: oh what's the occasion? why are you doing this campaign?
So I'm part of the cumberangels who in the past 7 months have raised £5000 for a few charities and we wanted to run a non money campaign that absolutely everyone could join in with. Show your face not show your face that's fine. Don't have any money that's fine, all they needed was a camera and tumblr. 

We wanted to do a positivity drive. Our dashboards have gone through the wars recently and it being post series 3 we wanted something to make people smile. So the campaign was born. #221BSTRONG which brought in something sherlocky and a message of strength hope and love. 
Write #221BSTRONG somewhere on your body, snap us a picture, post it to your blog, tag it 221BSTRONG, we'll reblog it AND it'll be in our next video
YOU can take part to, just write #221BSTRONG, take a selfie with it, post it to tumblr, tag it 221BSTRONG and be in our next video!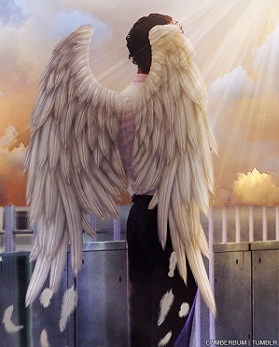 The CumberAngels are just a group of girls who are fans of Benedict Cumberbatch (who have NO contact with the man himself but just) trying to do a bit of good in the world.
We will try and raise money for those in need and for those who don't have anything at all!
We have wrapped up Operation Christmas Child with over £750 donated and over 50 boxes are going to be sent to Children in third world countries or those affected by war. We also are very proud to say we raised over £1000 for Shelterbox to help people in The Philippines after it was hit by the typhoon. We also raised £3,300 for the Prince's Trust as a Gift to Benedict when he attended the Elementary Convention in the UK.
If you have any questions, comments, or concerns, please send us a message and we will get back to you as soon as possible!
Thank you for your support, we hope you will find it in your heart to give generously in honor of the man who has given us so much!