Hello! 

I thought it would be a lovely idea to come together as a fandom and make a gift donation for Andrew Scott.

Knowing how much he's involved in (coaching) young people's acting skills, I picked a charity called Montage Theatre Arts which provides performing arts opportunities in the community for all ages. It does workshops, classes, holiday courses, shows…

Any donation, whether that's £1 or £10 or any kind at all, is welcome.

So far we've reached just over £400. Which is absolutely amazing! As you can see, the charity explained what they can do if we could get £50 or £100 more. I think we can totally do that, don't you think? 

If you donate, I'll write down your name on a card which I'll try and personally hand over to Andrew Scott on the 4th of April. 

Spread the word

Thank you and lots of love! 

X
I'm sure some Cumberangels are willing to help out? Whether that is to reblog or donate<3
So we need to know a few things before I put in a big order.
1. Would you buy one of these?
2. If these were on sale at £3 would you buy it?
3. Is this colour okay?
4. Would you like a darker blue as well?
5. Would you want a collection that says #221BSTRONG ?
6. Would you want ones that just said cumberangel?
7. What options for the prints would you like?
If you could fanmail / askbox these answers to us that would really speed up getting these on a shop website as soon as possible and on your wrists and making some money for charity in the process.
#221B Strong "you'd look beautiful in a crown"
#221BSTRONG
For the amazing cumberangels' #221BStrong project :) You rock, girls!
Welcome to the new project set up by the CumberAngels where we try and send out positive messages to all those who need them. We call it CumberAngels Be Strong.

CumberAngels Be Strong is a support blog by the CumberAngels. This blog will solely be dedicated to posting your messages of hope, inspiration, love, motivation and general positivity. This is a place you can come when you are feeling down and need a pick-me-up, to be told that it will get better, and that you can't let the bad days overshadow the good ones.

The world can be a very dangerous dark dreary place and this blog wants to act as the light in those dark times to give you something to smile about and to let you know that people do care.

How can you help?

Record a video (no more than a minute long) with a positive message like it will get better, people do care, remember that you are amazing. It can be specific to holidays, to family, to exams but the message HAS TO BE POSITIVE.

You can take a picture you yourself holding a message written down. It can be anything from "remember that I care", "smile and be happy", "don't let them grind you down". It just has to be positive.

Then submit them and we will watch/take a look at all the entries that come our way and publish those that follow the rules above.

This blog will be open for everyone to come and see the messages of support, motivation, and love. It can be a place you can come to when you are feeling down and to know that it will get better, that you can't let the bad spoil the good. This will be an ongoing project.

Remember people do care!
(via cumbertrekky)
WRITE #221BSTRONG ON ANY PART OF YOUR BODY, TAKE A PICTURE AND SUBMIT IT TO THIS BLOG FOR A CHANCE TO APPEAR IN ONE OF OUR VIDEOS
I've order the first samples of wristbands.
They should be here within two weeks and if we like them I'll get them on sale as soon as I can!!!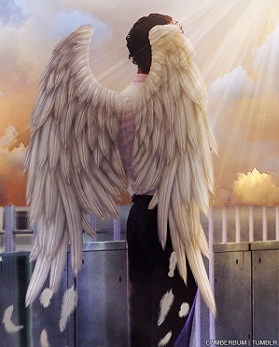 The CumberAngels are just a group of girls who are fans of Benedict Cumberbatch (who have NO contact with the man himself but just) trying to do a bit of good in the world.
We will try and raise money for those in need and for those who don't have anything at all!
We are currently collecting money for the Prince's Trust, as a gift to Benedict Cumberbatch.
We have wrapped up Operation Christmas Child with over £750 donated and over 50 boxes are going to be sent to Children in third world countries or those affected by war. We also are very proud to say we raised over £1000 for Shelterbox to help people in The Philippines after it was hit by the typhoon.
If you have any questions, comments, or concerns, please send us a message and we will get back to you as soon as possible!
Thank you for your support, we hope you will find it in your heart to give generously in honor of the man who has given us so much!


DONATE THE THE PRINCE'S TRUST AS A GIFT FOR BENEDICT CUMBERBATCH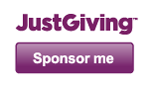 OPERATION CHRISTMAS CHILD DONATIONS